Time:
11:00am
Location:
Ecliptic Brewing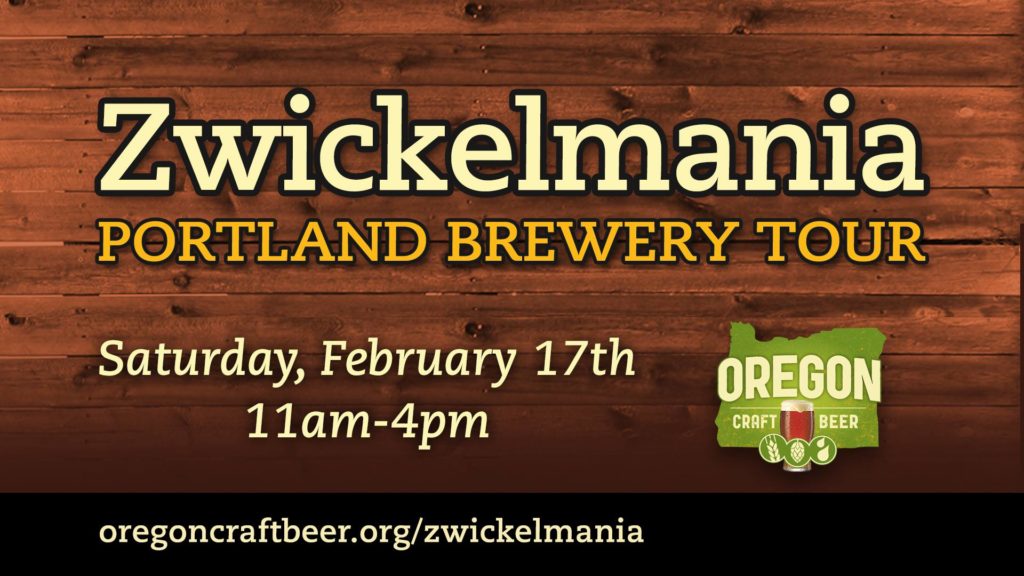 Join us February 17th, 11am-4pm for self guided brewery tours and beer sampling in the brewhouse!
More info below:
It's that time of year again! Zwickelmania, the annual FREE brewery tour event in Oregon is back and it's again on TWO weekends!
Portland area breweries kick off the first weekend of Zwickelmania on February 17, 2018. Breweries, big and small, will open their doors to casual and hardcore beer fans. All participating breweries offer events like meet-the-brewer, beer tastings, brewery tours and food & beer pairings.
Check out our Zwickelmania webpage for participating breweries, maps and details on what each brewery has in store for you. We'll continually update the page as information is provided.
And gear up for next weekend, Saturday February 24, when all Oregon breweries outside Portland hold Zwickelmania events. Regions on the 2/24 weekend include: Central Oregon, Eastern Oregon, Mt. Hood/the Gorge, Southern Oregon, The Coast and the Willamette Valley. Facebook event for 2/24: https://www.facebook.com/events/140255893304544/
Share your experience! Tag posts with #zwickel18