Time:
11:00am
Location:
Ecliptic Brewing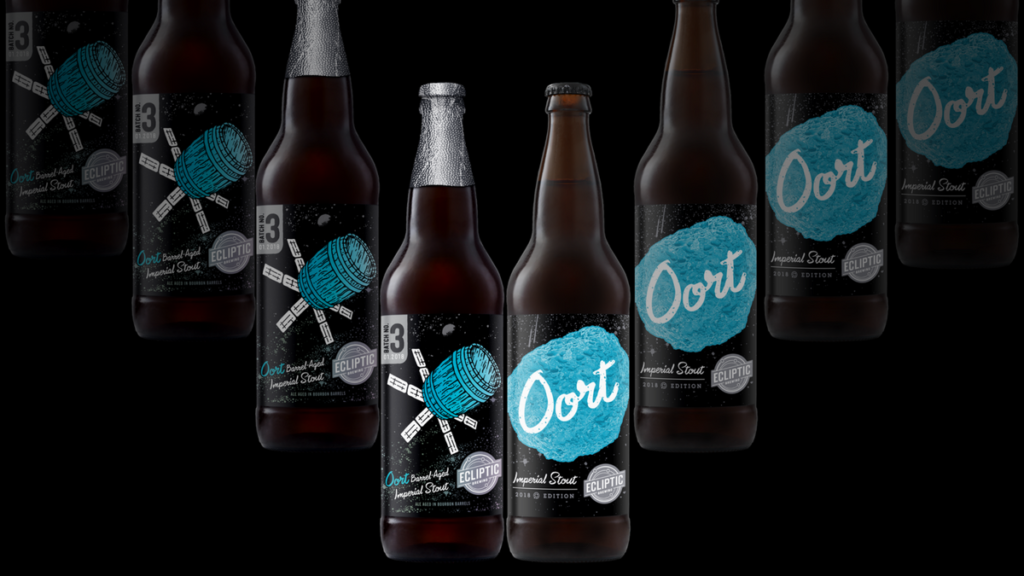 Join us for the return of Oort Imperial Stout and Bourbon Barrel-Aged Oort Imperial Stout in the pub. Draft and 22oz bottles of both beers will be available.  January 20, 11:00am.
Oort is named after the mysterious region of our solar system that breeds comets. Massive amounts of roasted barley and Chocolate malts were combined with three types of Caramel malts for a rich, full mouthfeel. Chinook, Cascade and Sterling hops lend a balanced bitterness and subtle hop flavor to this brew that's as black as the vacuum of space.
The barrel-aged version sulumbered for ten months in 12-year-old bourbon barrels imparting flavors of bitter chocolate, vanilla and oak. It drinks especially chocolatey, with some heat from the barrel.
More details to come!