Time:
6:00pm
Location:
Ecliptic Brewing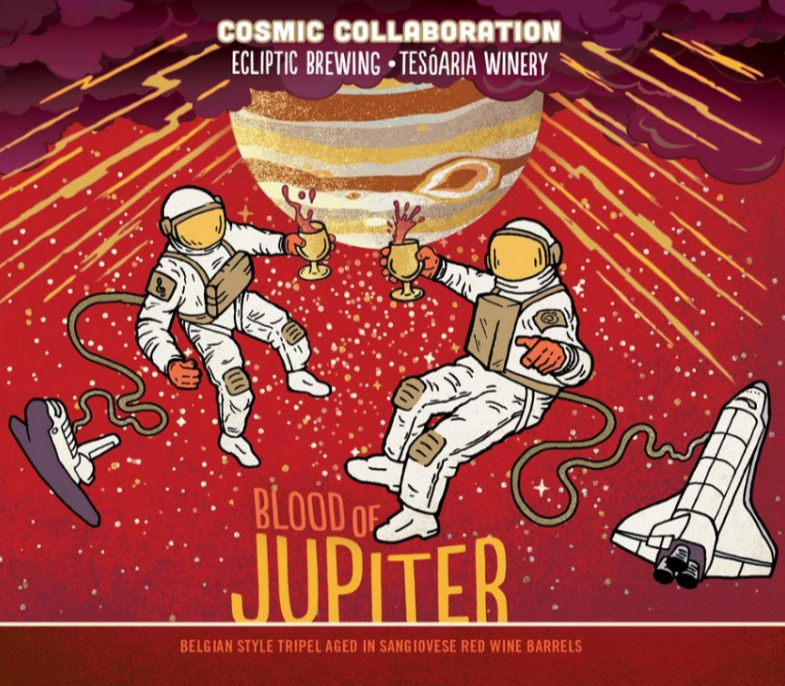 Blood of Jupiter, our Cosmic Collaboration with TESoARIA Winery will be celebrated on October 28th with a four course beer+wine paired dinner. Come out for a night of delicious food, beer and wine and be the first to try Blood of Jupiter, a Belgian style Tripel aged in Sangiovese barrels.
Details:
October 28th, 6:00pm
4-Course Beer+Wine Paired Dinner
$50 per person. Gratuity included.
**Reservations are required. Please email info@eclipticbrewing.com to reserve your seats.
More Info