Time:
8:30am
Location:
Ecliptic Brewing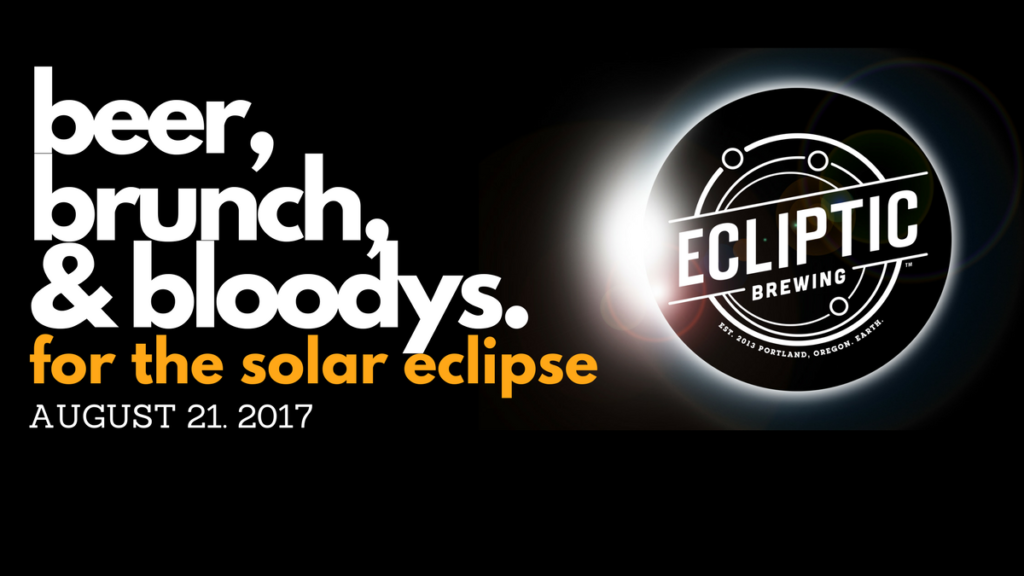 As the space brewery, hosting a viewing party for the solar eclipse was a must! Check out the details below and please note that RESERVATIONS ARE REQUIRED.
Limit first 100 people.
On August 21st we will celebrate with a brunch buffet on our patio overlooking downtown Portland.
$25 per person includes:
brunch buffet, 1 drink token (beer, mimosas, bloodys, and NA beverages), 1 pair of eclipse glasses, gratuity.
Please note that each member in the party will need to be taking part in the $25 brunch special.
Seating begins at 8:30am.
Brunch buffet will be available from 9:00am-11:00am.
Our regular menu service begins at 11:00am.
Additional beverages may be purchased individually.
Please email info@eclipticbrewing.com with your name and phone number and someone will reach out to book your reservation. A credit card number will be required. There will be a $10 per person in party cancellation fee for no shows or cancellations that are not made at least 48 hours in advance.
Details about the solar eclipse in Portland, OR:
August 21st
Starts 9:06am
99.4% totality: 10:19am
Ends: 11:38am